Error message
Deprecated function: Array and string offset access syntax with curly braces is deprecated in include_once() (line 20 of /mnt/web124/a2/08/5768008/htdocs/Original/includes/file.phar.inc).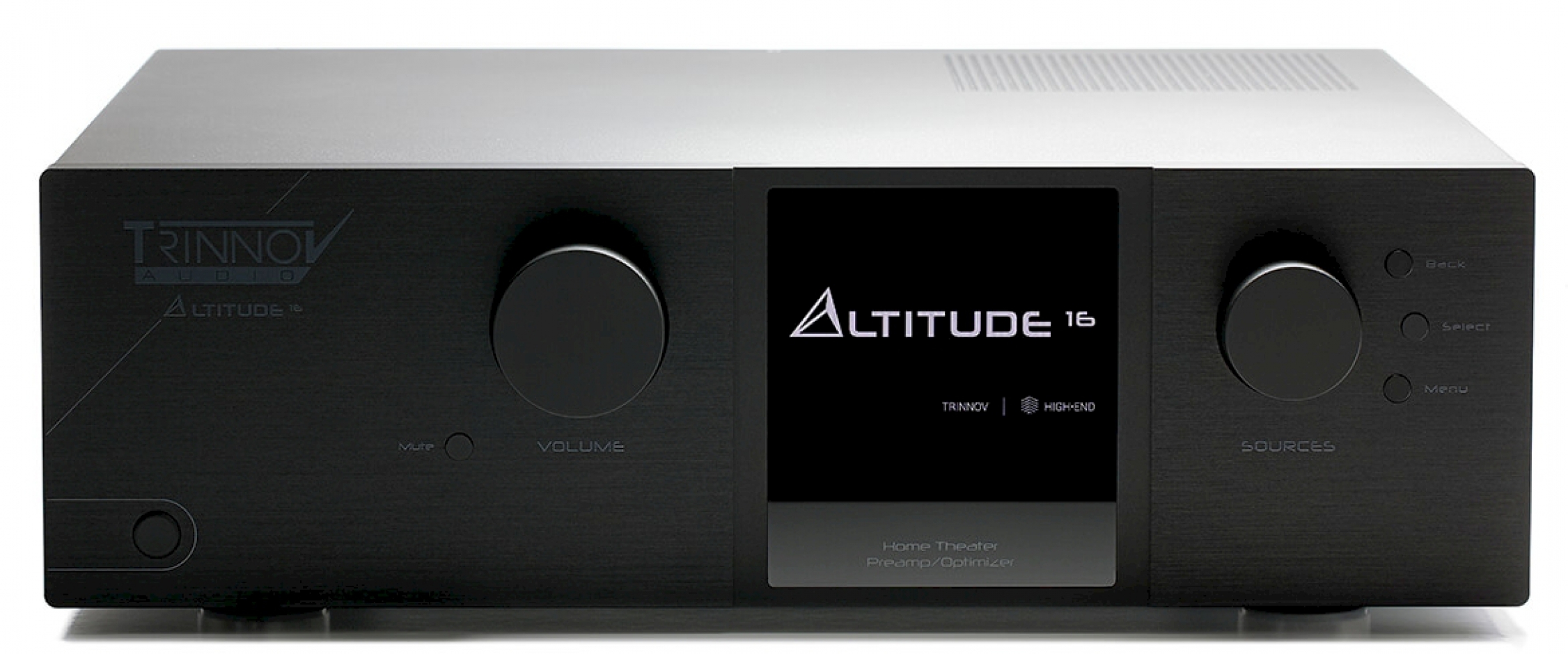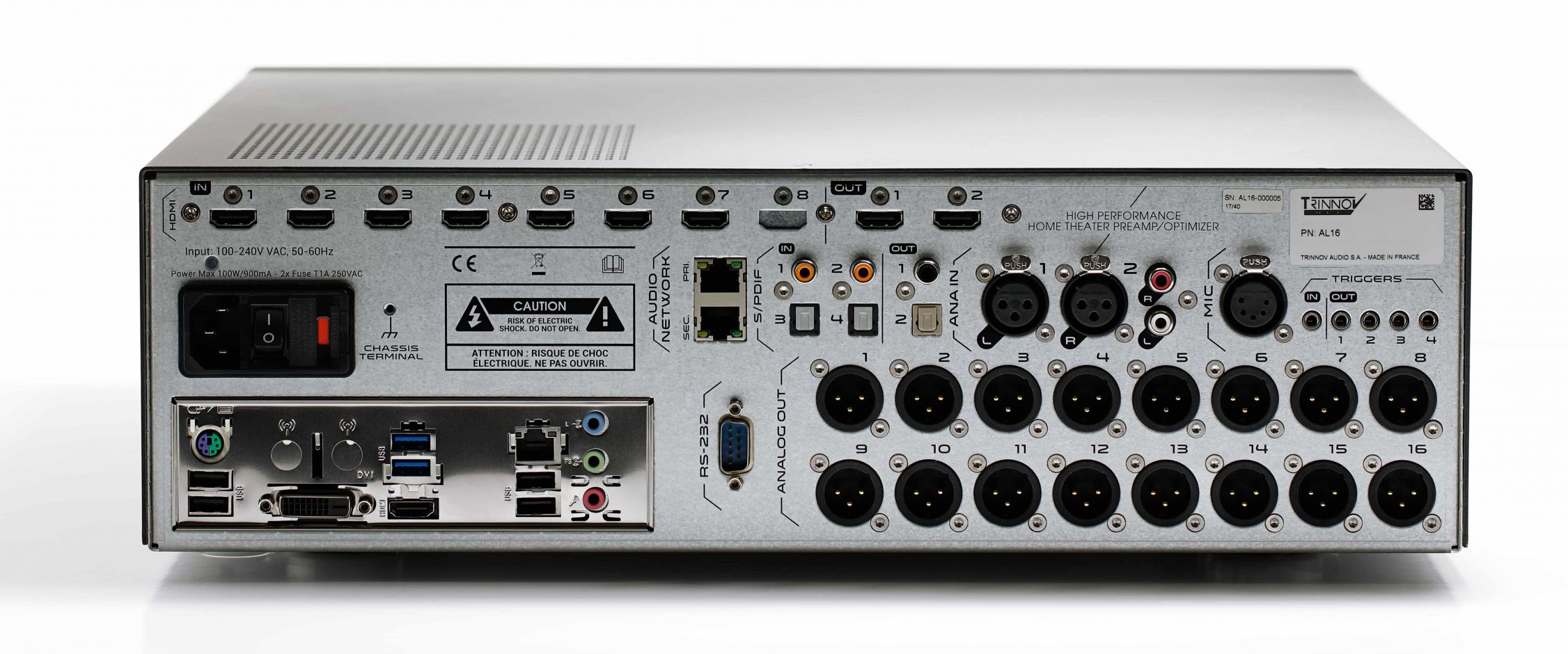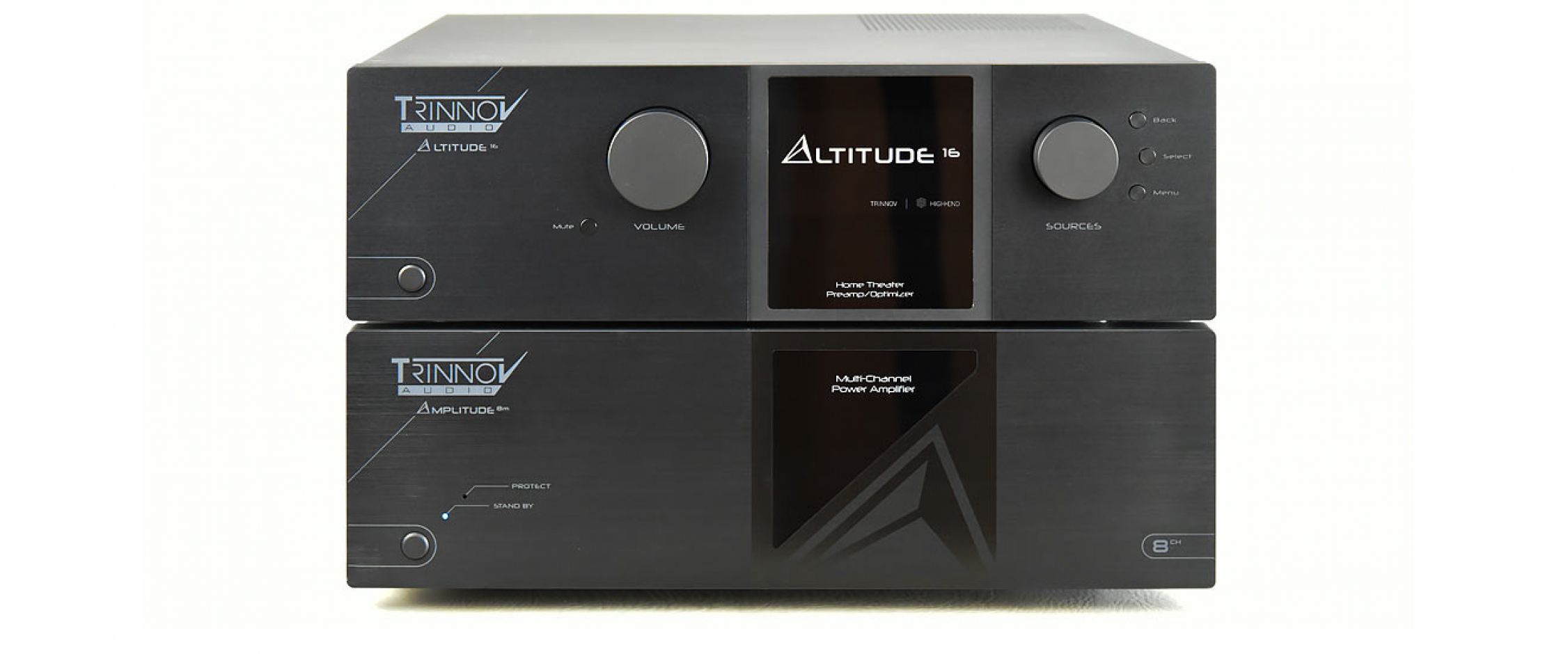 ---
Project Info
Altitude 16
Bring the immersive EXPERIENCE to your Home Cinema.
Der Altitude16 folgt der Tradition des wegweisenden Altitude32-Prozessors und vereint die preisgekrönte Lautsprecher/Raum Optimizer-Technologie von Trinnov, 3D-Audio Rendering in maximaler Auflösung, aktive Frequenzweichen und unübertroffene Flexibilität beim Bassmanagement in einem etwas kleineren Formfaktor aber maximalem Gegenwert

Hier wurde auf Extras verzichtet, ohne aber die Audiofunktionalitäten einzuschränken.

Wem 16 Kanäle ausreichen, der hat mit dem Altitude16 eine wertige Alternative zum großen Bruder, Altitude32 – ebenso Zukunftssicher, dank austauschbarer HDMI-Boards und Software Updates: Für alle Formate von heute und von morgen.
16 Kanal Home Cinema Vorverstärker

Kanalzahl nicht erweiterbar

Upgrades von Audio- / Videoboards möglich

Unterstützte Sampleraten bis 96kHz/24Bit
Ein/Ausgänge
8 HDMI In/ 2 HDMI Out (7 HDMI In bei MDS HDMI-Board)

4 x Digital In (2x SPDIF coaxial / 2x optisch)

2 x Digital Out (1x SPDIF coaxial / 1x optisch)

2 x Analog In (1x XLR / 1x Cinch)

16 x Analog Out via XLR
Netzwerk-Audio
Roon Ready

UPNP Renderer
Maße und Gewicht
438mm x 430mm x 138.40mm

Weight: 11.30Kg
3D Decoder
DOLBY ATMOS®

AURO-3D®

DTS:X®

Future 3D decoders software upgrate included
Audio Processing
ADC Resolution / Sampling Rate: 24 bits/96 kHz

DAC Resolution / Sampling Rate: 24 bits/96 kHz

A/D Signal-To-Noise Ratio: 119 dB (A)

D/A Signal-To-Noise Ratio: 118 dB (A)

Analog Input Impedance: 20 k Ohms/10 k Ohms

Reference Level: +18dBu @ 0dBFS (Balanced)

Clock / Jitter: attenuation > 50 dB above 100Hz)

Power Supply: getrennte Netzteile für Prozessor und Audiokomponenten.

Safety Components: AntiPop Relays on each output
optionales Zubehör
Trinnov 3-D Messmikrofon

Mikrofonspinne
---