Error message
Deprecated function: Array and string offset access syntax with curly braces is deprecated in include_once() (line 20 of /mnt/web124/a2/08/5768008/htdocs/Original/includes/file.phar.inc).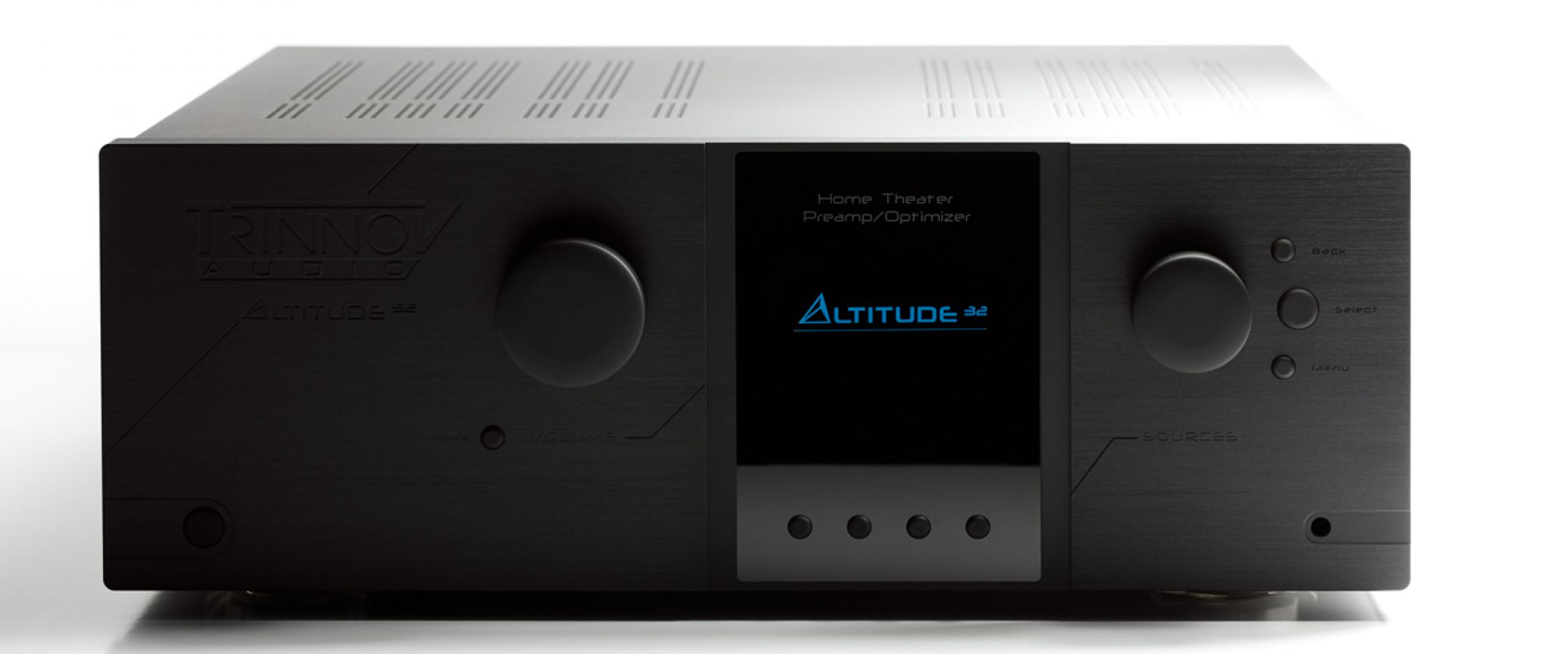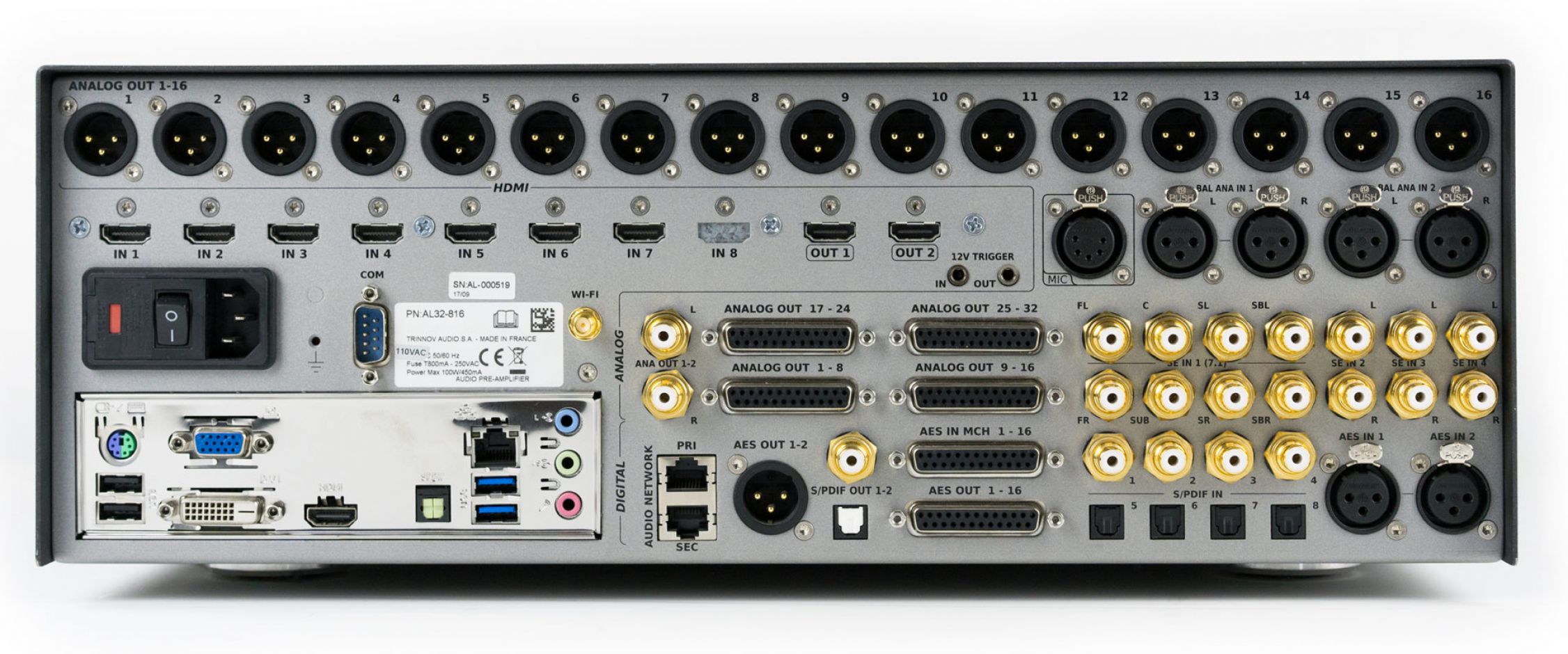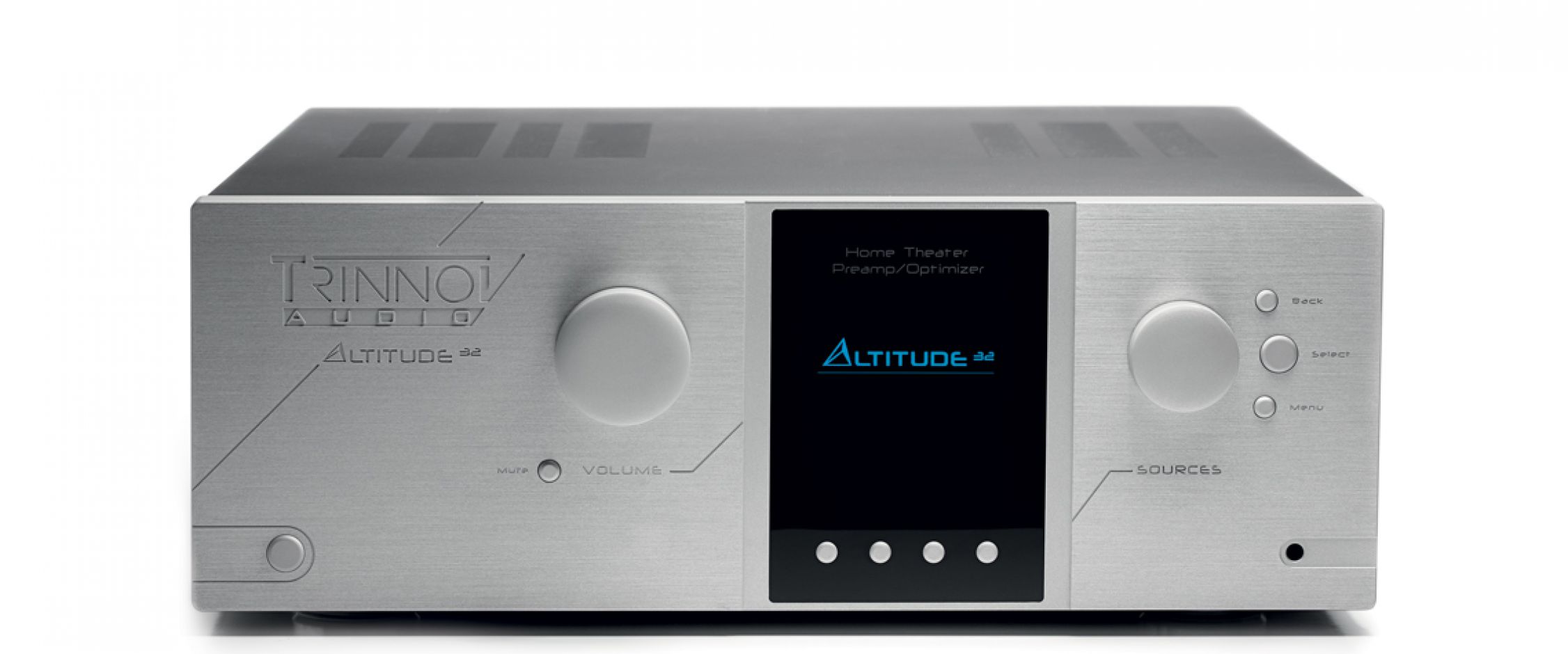 ---
Project Info
Altitude 32
Das Maß der Dinge.
Entwickelt für eine unbestrittene Führungsposition bei der Reproduktion von 3D-Sound. Zukunftssicher, dank austauschbarer HDMI-Boards und Software Updates: Für alle Formate von heute und von morgen.

Für einen beängstigend realistischen 3-D-Sound sowie eine noch nie dagewesene Auflösung.

Hier wurde nichts dem Zufall überlassen: Kanalanzahlen skalierbar von 8 – 32 , riesige Verarbeitungskapazitäten für höchste technische Anforderungen und exklusive, patentierte Technologie, welche das volle Potenzial der immersiven Tonwiedergabe, unabhängig von Formaten und Lautsprecher Layouts, entfesselt.
ALTITUDE 32
8 / 16 / 24 / 32 Kanal Home Cinema / Multichannel Vorverstärker.Je nach Altitude32 Modell stehen 8 / 16 / 24 oder 32 Prozessorkanäle zur Verfügung. Ein nachträgliches Upgrade der Kanalzahl ist möglich. 192 kHz bis max. 24 Kanäle, 96 kHz Abtastfrequenz bis 36 Kanäle (inkl. aktiver "+4 Option"). Anwendungen über 32 Kanäle werden mit der ALTITUDE 48 Extension möglich (48 kHz).

Upgrades von Audio- / Videoboards möglich
Ein/Ausgänge
HDMI
8 HDMI In/ 2 HDMI Out (7 HDMI In on MDS HDMI-Board)

die HDMI Board Spezifikationen finden Sie bei "Manuals etc."
Analog Outputs
16 analog Output Channels on XLR

up to 32 analog Output Channels on D-Sub 25
(Kanäle 1-16 liegen parallel an XLR und D-Sub 25 Anschlüssen an)
(Anzahl der verfügbaren Prozessorkanäle hängt vom gewählten Altitude32 Modell ab)

1x Stereo on RCA

Headphone Output: JACK 6.35
Analog Inputs
2x Stereo In on XLR

3x Stereo In on RCA

1x 7.1 In on RCA

1 x 3D microphone Input
Digital Outputs
16 x AES out on D-Sub 25

1x AES3 Stereo Out on XLR

1x SPDIF Out on RCA

1x SPDIF Out on Toslink
Digital Inputs
16 Channel - DCI Compliant AES3 on D-Sub25

2x AES3 Stereo Inputs on XLR

4 x S/PDIF In on RCA

4x S/PDIF In on TOSLINK

Netzwerk-Audio
Roon Ready

UPNP/DLNA Compliant Audio Renderer
Maße und Gewicht
445 mm x 442 x 165 mm

Weight: ~ 14.5 Kg
3-D Codecs
DOLBY ATMOS®

AURO-3D®

DTS:X®

Future 3D decoders software upgrate included
Remote Control & Automation
Crestron

control 4

Savant

RTI

AMX
Silbernes Gehäuse ist gegen Aufpreis erhältlich
---